By Rob Schmidt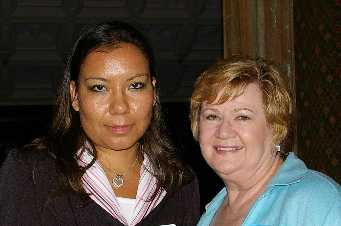 (LOS ANGELES) -- About 75 Native writers, actors, directors, and producers gathered in Hollywood Aug. 15 to schmooze, network, and build alliances.
The setting was an alpine lounge atop the House of Blues on Sunset Blvd. The event was an invitation-only opportunity for Native filmmakers to get to know one another.
The mixer was hosted by American Indian Cinematique. It was put together by InterTribal Entertainment, a multimedia training and production initiative of the Southern California Indian Center (www.indiancenter.org).
After a traditional welcome, SCIC planner James Lujan opened the event. The talent is out there, he observed. Their stories are ready to be told. All Native filmmakers need are the resources to tell them with.
Arthur Allan Seidelman, an Emmy-winning director, gave the keynote speech. He presented the onlookers with three challenges.
First, "tell your stories," he said, but tell them so they're accessible. "You must tell your stories in a manner that reaches beyond the confines of your personal world."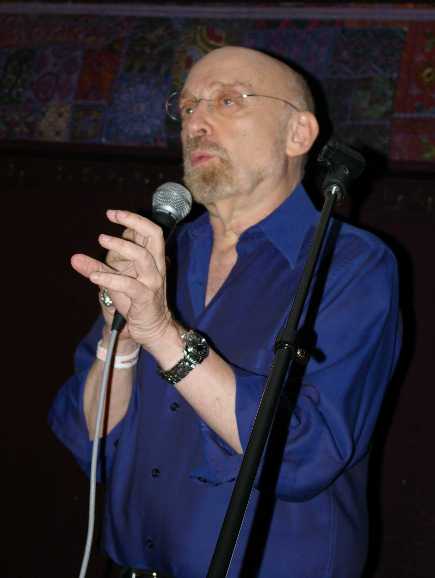 Make it universal, he continued. Don't preach to the pews. Make the audience care.
Second, said Seidelman, "Work with those who have have gone before you." Reach out to and learn from the experts. Get jobs in the industry and hone your craft. Take strength from the people in the room.
Third, he said, the goal for every minority community is to have a character next door who just happens to be of that minority. In other words, when minorities no longer have to wear labels, their heritage becomes one aspect of their characters, not the whole. Blacks have largely achieved this status, and Indians should strive for it also.
After Seidelman finished his remarks to rousing applause, there was an open-mike segment where people could make announcements. Among the notices:
Sandy Denney said the movie "Tortilla Heaven" will premiere in 2007. She noted that it will feature Natives such as Irene Bedard and Elaine Mills.
Writer/director Kathy Peltier said she's developing a "Life of Leonard Peltier" documentary about her father.
Singer/songwriter/actor Arigon Starr urged people to stay tuned for her upcoming superhero radio drama, "Super Indian."
Screenwriter/cinematographer Will Wagner disclosed that he's planning a movie about Native gangsters a la "The Sopranos."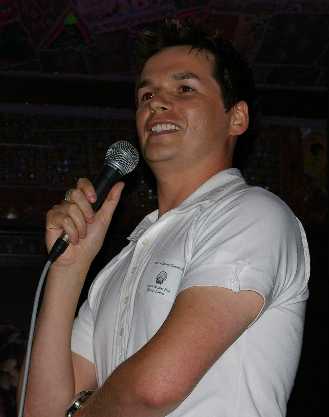 Bird Runningwater, director of the Sundance Native American and Indigenous Institute, said he's always looking for fresh, original scripts by Native writers.
Actor/writer/director Miguel Najera offered his equipment and facilities to Native filmmakers in need.
As the meeting broke up, Lujan, another multi-hyphenated Native, shared his thoughts. "This was a historic event," he said. "Nothing like it has been done before." True, Native filmmakers have networked at other events, but this was the first event dedicated to introducing members of Hollywood's "tribe" to each other.
Lujan hoped this would be the first of many such events. Indians aren't on the major studios' map, he said, so they have to help each other.
Lujan noted that filmmaking is a legitimate industry--the third largest in Los Angeles County. He added that the Indians assembled this day were savvy business people as well as creative artists. If organizations such as gaming tribes took a chance on them, they'd reap the benefits. They'd get their stories told and make money at it too.
For more information on InterTribal Entertainment, visit www.nativefilm.com.
Rob Schmidt is a writer and publisher of Blue Corn Comics (www.bluecorncomics.com). He reports on Native movies via his website, newsletter, and blog.Photographs courtesy of Harrison Lowe (www.renaissanceindian.com).