First Nations artists decry fashion brand
MACM exhibition participants say Inukt line–on sale at MMFA–is cultural appropriation

By Isa Tousignant
There's a battle of Montreal museums going on that is displeasing some First Nations artists.

On Oct. 16, the Musée d'art contemporain de Montréal (MACM) held a festive opening for Beat Nation, an exhibition that underscores the connection between contemporary indigenous art and hip-hop culture.

The next day, a different kind of launch took place: the inauguration at the Montreal Museum of Fine Arts (MMFA) boutique of a luxury fashion and homeware line called Inukt, featuring First Nations-themed objects, including an armchair decorated with a silkscreened head of a chief wearing a feather headdress, and little plastic "Indian girl" dolls.

Unconnected to any exhibition on view at the MMFA, the line was created by Montreal art director Nathalie Benarroch, who isn't of indigenous descent and who recently returned to Canada after two decades in the Paris fashion industry.

Some First Nations artists involved with the Beat Nation exhibition are not happy with the Inukt line, and are not shy about saying so.

"Inukt has a name that makes it sound like it is Inuit- or Northern-focused, and then what you get is a complete mishmash," said Tania Willard, an artist from the Secwepemc Nation and one of the two curators of Beat Nation. "We have distinct nations; we are not pan-Indian, and you can't just take our culture and art. Our ancestors fought to leave us their legacy, culture and esthetics—fought with their lives."
A critic goes through some of the items in the collection, including the ones below:
An analysis of the Inukt boutique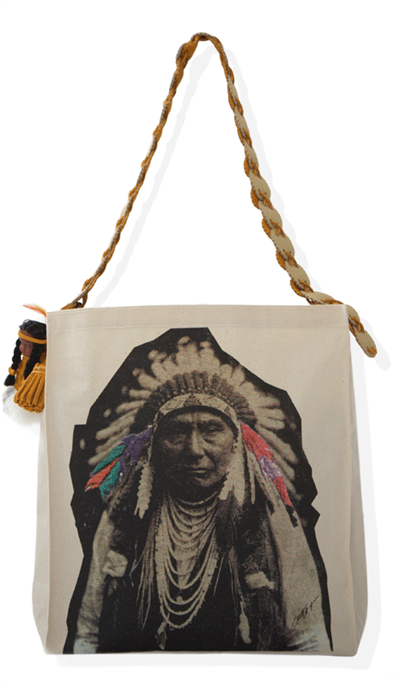 The item description includes this: "Printed on one side with a black and white picture of legendary Chief Joseph, who is given an instant style with a shot of fluo feathers…"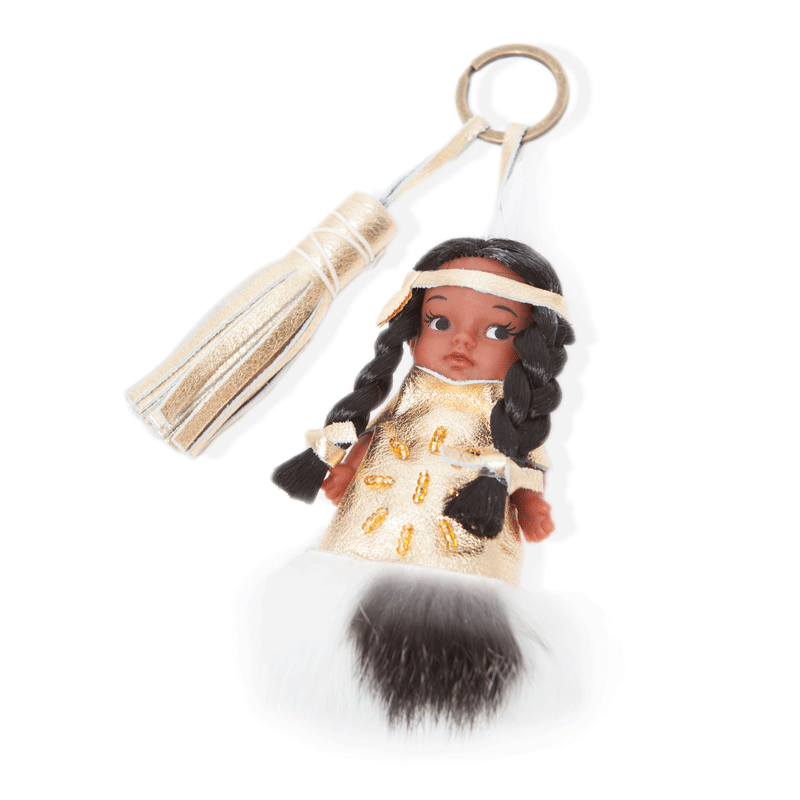 Carrying around a 'fob' of a caricature of an indigenous girl is…creepy, and frankly racist, even if it comes from a reserve.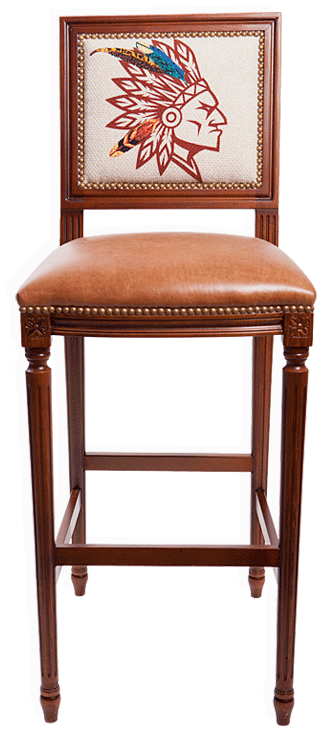 There is a difference between actual historical figures, and caricatures of native people.

My final assessment

I think there is good reason for the controversy. There are examples of cultural appropriation/misappropriation, as well as reliance on racist stereotypes. Not all the products at this boutique fall under these categories, but more work could certainly be done to identify the communities where the footwear and accessories are made, as well as untangling the mishmash of cultures Ms. Benarroch uses to label her items and boutique.
Museum boutique withdraws Inukt line
The Montreal Museum of Fine Arts's boutique has pulled a line of fashion and houseware off its shelves after The Gazette reported that First Nations artists found them offensive.

On Wednesday, the MMFA apologized to members of First Nations communities who were offended by the Inukt line created by Montreal designer Nathalie Benarroch.

The clothing, furniture and decor objects featured First Nations-inspired themes, like a chief in a feather headdress and plastic "Indian girl" dolls.

"Following the comments we have received in the past few days, we have decided, in consultation with Nathalie Benarroch, that our boutique was not the best place for the launch of her collection. We have therefore contacted personally various members of the First Nations community, as well as visitors who have taken the trouble to share their opinions with us, to apologize and to let them know that the Inukt products will be withdrawn from the boutique in the next few days," boutique manager Sylvie Labrosse said in a statement.
Comment: So Benarroch appropriated real Indians and invented fake ones...used words and images from Plains, Anishinaabe, and Pacific Northwest...and put them all under the "Inukt" label and slogan ("I am Inuk and my heart is free!"). How is this different from the worst tourist trap selling kitschy "Indian" arts and crafts? Answer: It isn't.