Indian and Irish pow wow
Inside the Irish White House line up on St. Patrick's Day
Who is Jonathan Windy Boy, and why was he invited to the White House on St. Patrick's night when a large number of leaders in the Irish American community were not?

Mr. Windy Boy is a Cherokee Indian from Montana who is a keen advocate of grass dancing, according to his profile, a form of American Indian dancing that is very popular. He was also very helpful, as a state senator, to the victory campaign of President Obama in that state.
And:
Mr. Windy Boy tells us a lot about where Obama's political instincts are at.

While literally hundreds of Irish American leaders from coast to coast were fuming at their lack of an invitation to the biggest Irish invite of all, Jonathan Windy Boy was able to sweep in.
And:
A careful analysis of the crowd at the Obama White House St. Patrick's party shows the shifting power at the center of the new administration when it comes to Irish America.

By our count there were only 79 bona fide members of the active Irish American community among the crowd of 300 or so. We suspect that would be a number that is greatly down from the old days.

The geographic base has shifted also, of course. When did you think you would see a White House crowd of Irish where only five members with addresses from Massachusetts were present?
Comment: A Cherokee in the state of Montana? That's possible but unlikely. It should've raised a red flag.
Actually, Windy Boy is a member of the Chippewa Cree Tribe of the Rocky Boy's Reservation in Montana. So maybe this Irish author made an innocent mistake. Or maybe he heard "Chippewa Cree" and translated it into the vaguely similar "Cherokee." Because "Cherokee" is the only tribe he's heard of and besides, all Indians are alike.
PECHANGA.net gave this article a "Crybaby Alert." That sounds about right to me. It was St. Patrick's Day at the White House, but no one said it was an Irish-specific event. The author is crying because "only" a quarter of the people in attendance were Irish. Because one Indian was invited and some Irish people weren't.
Everyone's Irish on Paddy's Day
Aren't non-Irish people allowed to celebrate or participate in St. Patrick's Day? Should we also exclude non-Christians from Christmas celebrations at the White House? How about excluding non-Italians from
Columbus Day
celebrations? (Actually, the White House probably doesn't celebrate Columbus Day, but you get the point.)
Suppose Windy Boy is part-Irish on his mother's side. Or suppose he's a card-carrying Catholic who believes fervently in St. Patrick. Obama could've invited him for several reasons that this author didn't consider.
And why single out Windy Boy, who presumably "took the place" of only one Irish person? What about all the other Euro-Americans who also took the place of the Irish? There's a definite whiff of racism about this screed. You can just imagine John McCain (another Scots-Irish man) pointing a shaky finger at Windy Boy and saying, "How dare they invite 'that one' instead of one of us?"
Bemoaning the Irish
Those poor, neglected Irish! They've had only
17 presidents of Scots-Irish extraction
, which is hardly any considering how great they were and are. Doesn't everyone know how the
Irish saved (Western) civilization
?!
With Obama in the White House and Windy Boy visiting him, it looks like Irish time is over. Next thing you know, millions of Irish politicians, corporate executives, and religious leaders will be out of a job. And then what...ship them back where they came from?
It sounds like the
"black agenda"
Russell Bates warned us about is finally happening. Except Russ thought Obama would exclude Indians as well as whites and include only blacks. Maybe Obama is excluding the Irish first and will exclude everyone else later.
In any case, a big boo-hoo for the downtrodden Irish. Let's all hoist a pint and shed a tear for the suffering sons of Eire. Waaah!
A note for Stephen
If reader Stephen isn't a regular visitor to IrishCentral.com, he probably should be. It sounds like his kind of place. I bet the people there don't generalize about the
evils done by Europeans
.
But I bet they do generalize about the greatness of the Irish. Here's a hint for them: A few Irish monks and scribes helped preserve parts of the West's written lore. The vast majority of the Irish did nothing to "save civilization."
So the claim that the Irish saved civilization is less true than any generalization I've ever made about Americans or Europeans. It isn't even true in general, since only a few Irishmen saved only a small part of Western culture. I trust everyone will agree that we should denounce and discredit this false generalization about the Irish.
For more on the Irish, see
Fighting Sioux vs. Fighting Irish
.
Below: The changing of the guard. Out with the old...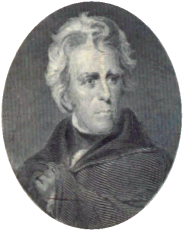 ...and in with the new.