Residents shooting for big time with werewolf romance
By Joseph G. Cote
"The Clear" is a feature-length independent film being produced by SEEntertainment through its feature-film arm, SNJ Films LLC.

The movie, which stars 2008 Milford High School grad Caitlin Blair Thistle as Rose and Boston resident Grady Justice as Morgan, is described as a teen love drama twirled with a new kind of werewolf fable in the "Twilight"tradition.

That tradition being that these are not your father's werewolves. Werewolves in "the Clear" are not the mindless savages brutally transformed by moonlight a la "The Wolf Man." Instead, the werewolves--including Rose and Morgan--are two of the last of a dwindling bloodline founded generations before by a single Abenaki Native American on the shores of the Clear.
Comment: Indians as werewolves for the umpteenth time. How original...not!
These werewolves aren't mindless savages a la
The Wolf Man
. They're mindless savages a la a thousand old Westerns.
IOW, they're Indians, which means they're animals on the inside. In this case, literally.
No doubt these
noble savages
will struggle not to give into their darker urges. Their bloodthirsty desire to hunt people like prey. Because that's what
Indians
werewolves are: ruthless predatory beasts.
Monkey see, monkey do
How is
The Clear
not a blatant
Twilight
ripoff?
Quileute Indians as werewolves
from an ancient bloodline...Abenaki Indians as werewolves from an ancient bloodline. I must've missed the key differences, because this sounds like a bad carbon copy.
The producers practically admit they're trying to cash in on
Twilight
. I wonder what their evidence is for thinking that derivative movies make money. The
Star Wars

ripoffs
? The
Indiana Jones ripoffs
? The
Terminator

ripoffs
?
Really, I'd love to compare the most successful and unsuccessful movie ripoffs and see which list is longer. I'm guessing the latter would outnumber the former by five or ten to one.
No real Indians in

The Clear

?
I don't get a sense that any of the actors are even part Native. How much do you wanna bet that
non-Natives will play
these "Abenaki" werewolves? Will the producers consult with a single Abenaki to make sure their film isn't inaccurate or stereotypical?
I doubt it. Unless Indians are involved and cast in
The Clear
, we should stay clear of it. And give it a big thumbs down.
For more on the subject, see
The Best Indian Movies
.
Below: Lots and lots of Indian werewolves.
"Hey, I'm part Indian! I can star in
The Clear
too!"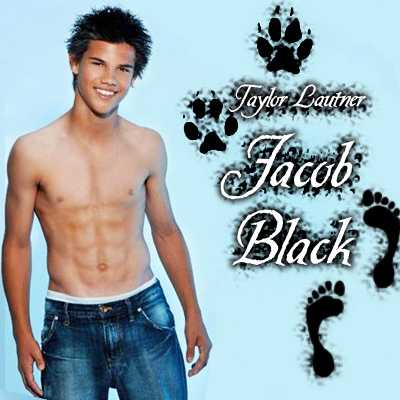 Indian Werewolf--Google Images
Indian Werewolves--Google Images
Werewolf Horse
VCL--Wolf-LSI
Kashmir Siberians--About Us
The Crimson Virus