NSA Speaks on Promotion of The Pacific Northwest Medicine Wheel Ceremony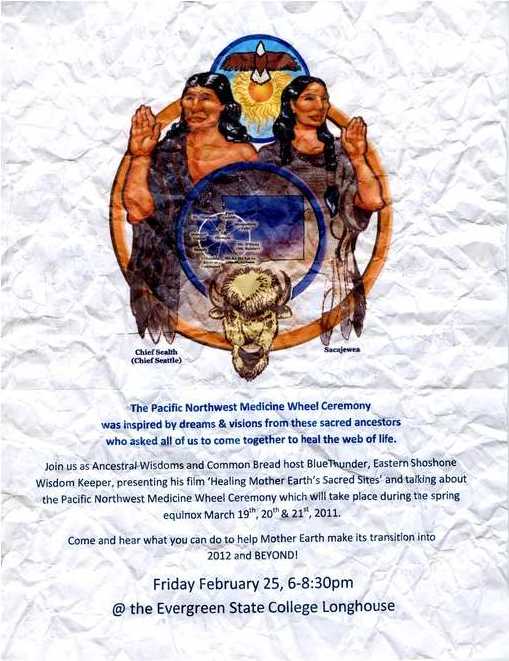 Re: The Pacific Northwest Medicine Wheel Ceremony

The images used to promote the event that Common Bread and Ancestral Wisdom is hosting Friday at the Longhouse are concerning to those of us in Native Student Alliance (NSA). Native Americans are not part of a mono-culture; we value the uniqueness of each of our peoples and their different ways of knowing and being. By blurring these valued distinctions in public handouts and flyers, inaccuracies and misconceptions are allowed to spread. The following are just a few specific concerns regarding these images.

In this image, the depiction of Chief Seattle and Sacajawea appear to be homogeneous. Since her image wasn't recorded and is merely speculation, we feel that it is incongruous to depict her image as nearly identical to that of the Indian male beside her, identified as Chief Seattle. I have included a link of Chief Seattle's image here. As you can see, he bears no resemblance to the depiction of the Chief Seattle on the event flyer: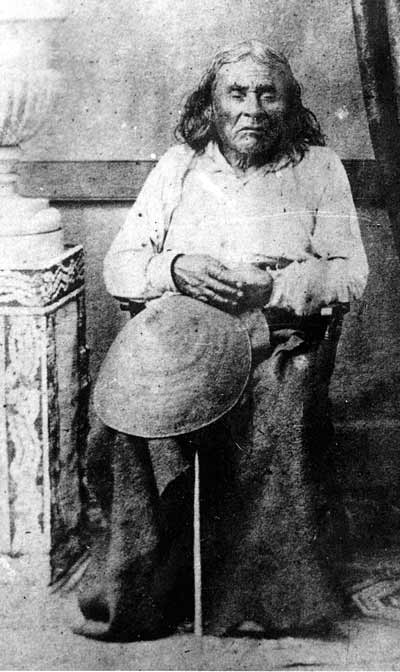 We also find it odd that Sacajawea (Shoshone) and Chief Seattle (Duwamish) are pictured together. Lewis and Clark's expedition did not take them anywhere near Chief Seattle's Duwamish territory. However, if we are incorrect, we would like to know when such a historical meeting took place and if there are records of it that are accessible to us in Native Student Alliance. Also, both figures are depicted with their hands up, in the stereotypical "How!" gesture that so many non-Natives think is "Indian" for hello. This is neither an appropriate nor an actual greeting in Shoshone and Duwamish cultures.

Also inaccurate is the placement of the buffalo and the mention of the "Medicine Wheel," both of which are highly sacred to the Plains Indian culture. Olympia and the surrounding Washington area is known as Coast Salish territory. Medicine wheels and buffalo are not a part of Coast Salish tradition, thus misrepresenting the original inhabitants of the land.
Comment: I wouldn't be quite as critical as the NSA was. The event isn't claiming to represent Washington Indian cultures. Rather, it's presenting a film on sacred sites around the country and replicating one of the sites and an accompanying ceremony. That kind of explains the buffalo skull too. Besides, medicine wheels are found in the Rocky Mountains, at least, so they're not exclusive to the Great Plains.
Including Sacagawea is questionable, but she did pass briefly through the future Washington state and she's a famous Indian of the Pacific Northwest. The main thing I'd object to is the crude artwork depicting Seattle and Sacagawea as craggy cavemen types. And especially Seattle in an off-the-shoulder robe. Most portraits show him in Western clothes or full Native outfits, so why the primitive look?
Somehow the longhouse people should've communicated their message better. Is the event about the Native cultures--specifically, their medicine wheels and other sacred sites--east of Washington? Or is it about the Native cultures of Washington?
It could be both, but then it's important to distinguish the two. One shouldn't act as if all Indians are unified in some "web of life." As if Seattle, Sacagawea, medicine wheels, and buffalo skulls are all part of one big Indian family.
For more college events with a jumble of mistakes and stereotypes, see
Miami's 68th Annual "Indian Party,"
"Firewater Friday" at University of Washington
, and
"Conquistabros and Navajos" at Harvard
.