News flash: Arizona sues to be reclassified as a white state, not a red state. "We find it unfair and divisive to be lumped with other states that may have minorities in their populations," said Gov. Jan Brewer. "Our state was founded by white Christians, not red Indians."
Arizona segregated with other loser states?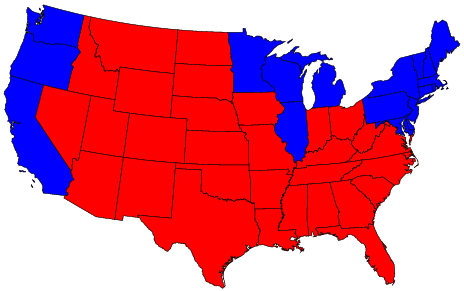 More breaking news from Arizona: Gov. Jan Brewer signed a bill to change Arizona's nickname from the Grand Canyon State to the Tombstone State. "The Grand Canyon was carved by nature, not Americans, and is sacred to Indian tribes," said Brewer. "We find this ethnic pandering to be unnecessarily divisive."
"Our new nickname honors the Christians who fought and died to bring civilization to Arizona," she added. "It also honors the many old white people who form the heart of this state."
For more on the subject, see
Arizona to Ban White Studies?
and
Arizona to Ban Native Studies?
Below: Arizona's next project may be to dig a big hole in the ground for white Christians. "We deserve one too," said Gov. Jan Brewer.